CAN YOU FIND YOUR JOY OF CREATION?
"rain and thunder shake the earth drowning it in
water and loud noises. on this very night, you return
home from your night out. but inside the home rest
your inner devils, risen to claim what they have
desiered for so long."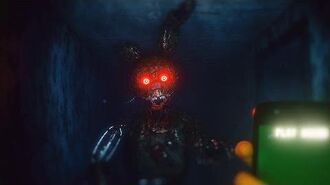 THIS WEB PAGE IS NOT MADE TO BE A INFO PLEASE DONT PUT FOR DELETION THIS PAGE IS FOR FUN
DO NOT PUT IT UP FOR DELETEION ITS NOT MADE TO BE USELESS ITS MADE TO WATCH TJOC VIDEOS PLEASE NOW NO PUTTING IT UP FOR DELETION READ THIS PLEASE now that we got that out of the way could you please put more tjoc vids on the gallery each 1 will be added THIS IS NOT VANDALISM DO NOT EDIT!!!! IF YOU HAVE A VIDEO THEN YOU CAN EDIT TO PUT IT ON THIS PAGE!! i put as many videos as i could. jakub42042 and noobs NO editing or DELETING btw can some 1 makw we are the phantoms on here pls ALSO ONLY TJOC ON HERE WE ARE THE PHANTOMS IS FOR REASONS!! if u make a new video put it under
ignite/ or tjoc JUST UPLOAD VIDEOS~!!